WELCOME TO RAMA CORPORATION
MANUFACTURERS OF INDUSTRIAL ELECTRICAL HEATING ELEMENTS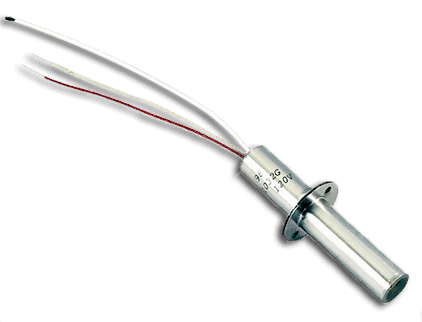 Custom Heating Elements
Does your manufacturing unit require special types of heating elements to ensure fast and efficient production? Why not order custom heating elements to fulfill your business needs? Call Rama Corporation for custom heating assemblies at great prices. With specialization in heating elements, we serve the industrial clients World Wide.
View our Services
Serving Various Industries
Whether you are a distributor of plastic injection mold equipment or a manufacturer of various types of equipment for medical, aerospace, industrial or automotive industry, we can fulfill your electrical heater needs. We are an electrical heater manufacturer with expertise in machine work for all types of industries that require heating elements.
View our Services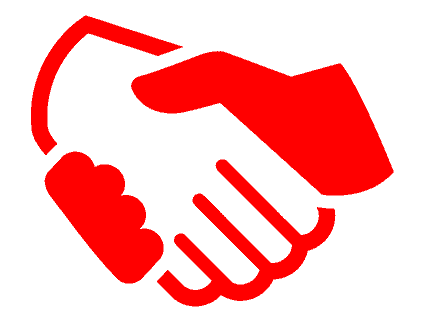 Rama Has the heating solution you need. Contact us today to find out more about our products.
The #1 Heating Element manufacturer in the United States.
Rama Corporation Industry News
Industrial Heating Elements Manufactured in the USA
Rama Corporation is the most trusted heating element manufacturer in the United States.
We work with a range of domestic and international clients to provide premium industrial heating components. Our 70+ years of manufacturing experience has equipped us with the unmatchable ability to produce top quality and custom products for businesses across the country. Get in touch with our team if you'd like to discuss an order!
Top Quality Manufacturing for Industrial Heating Elements
If you own or operate an industrial business, heating elements are critical to your success.
Choosing to work with a supplier that doesn't provide quality elements means sacrificing productivity and putting your staff at risk. At Rama Corporation, we've developed a reputation as the most trusted name in the United States heating element industry.
We work with a wide variety of clients and suppliers. At present, we service OEMs, governments, end-users, and distributors. Our team has extensive experience working closely with clients to ensure that heating elements meet all requirements. We're passionate about helping our partners improve their businesses through the use of our heating products.
One of the many characteristics that set us apart from our competitors is our willingness to work on complex projects. We're one of the few manufacturers that engage with niche research and development projects. Most larger manufacturing firms refuse to produce research-intensive heating elements.
As a custom heating element developer, we work closely with clients to carefully build tailored components suited to their existing infrastructure. There isn't a job too big or too small for Rama Corporation; we provide custom heating products for orders of any size. All our custom heating elements are individually precision engineered.
In a competitive market, our 70 years in business is a true testament to the viability of our heating elements. We build long-term relationships with our customer base. Our premium industrial heating elements have helped countless business owners improve their current operations.
If you're looking to build a sustained relationship with a heating element provider, our range of products ensures that we're a one-stop-shop for all your heating needs.
Our company's products are RoHS and REACH compliant, which provides added assurance that our electrical heating elements don't include restricted substances or components and that we don't use any harmful or illegal chemicals in our heating element products.
As a firm, we're also DFARS compliant. The highest levels of the United States government trust our products. Our ability to comply with this rigorous regulation provides us with the ability to work on sophisticated and logistically complex projects.
Thousands of companies in a variety of industrial niches use our heating elements. We have the experience required to help you boost your business's current performance, regardless of what business sector you operate within.
Some of the most common industries we serve:
Medical
Aerospace
Industrial
Automotive
Research and Development Projects
100% USA Manufactured
As a company, we have a firm commitment to building our products within the United States. While many businesses choose to work with international suppliers, this has the potential to create delays and become costly. Additionally, many foreign heating elements are not made with the same controls and safety measures that you find with United States-based manufacturers, so you cannot be sure that you are compliant.
It's not just our industrial heating elements that are manufactured in the United States; we source all our raw material here as well, which helps us guarantee that we have complete control over the elements that we manufacture. As a firm, we have a deep commitment to producing premium products and supporting local industry.
If you're looking to purchase premium heating elements, it's essential to work with a company that manufacturers their products locally. Foreign heating element suppliers often provide products that are unreliable and potentially dangerous. This means that they cannot guarantee with 100% certainty that the products they give you meet the necessary standards. Working with a trusted United States manufacturer like Rama Corporation will help you avoid costly problems.
All our products are tested extensively to ensure safety and reliable performance. At present, all our heating elements pass UL safety certification requirements.
Types of Heating Elements Manufactured in the USA
At Rama Corporation, we manufacture a broad range of heating elements. If you need components for your manufacturer unit, we have the perfect products to suit your needs. Let's look at some of the heating elements that we manufacture in the United States:
Band and Strip Heaters
These heat cylindrical surfaces and have a range of applications in the industrial world. They attach to the surface of a material, product, or container that needs to be heated. We can produce custom band and strip heaters that suit your needs.
Cartridge Heaters
Cartridge heaters are tubular heating elements prevalent in a range of industrial sectors. The amount of wattage included in the cartridge heater is customizable.
Coiled Nozzle Heaters
Our coiled nozzle heaters provide significant surface contact with a material or container that needs to be heated. They're designed to have a long lifespan and the ability to maintain proper functioning at high temperatures, making it a favorite heating element in a range of different industries, including medical devices, food processing, printing, and more.
Flexible Heaters
If you have a rough or uneven surface that requires effective heating, flexible heaters can get the job done. We custom-build our flexible heaters to ensure they fit your surface or container. We manufacture flexible heaters of all sizes and shapes.
Immersion Heaters
Immersion heaters allow you to efficiently heat liquids in large containers. You insert them in the liquid as close to the bottom of the drum or container as possible. Our immersion heaters are the most effective way to heat liquids such as oil and water.
Multicell Heaters
Multicell heaters help ensure that you adequately dissipate heat throughout a substance or container. Using a single cell heater often isolates the temperature in a confined zone. With a multicell heater, multiple endpoints allow you to heat large quantities with a single heating element.
PVC Heaters
If you need to create a bend or shape in a PVC pipe, you'll need a heater that can warm it to a bendable temperature. We provide a range of PVC heaters that help ensure you create the perfect bend in your pipe.
Tubular Heaters
Tubular heaters have a range of applications; they're a useful heating element for oil, plastics, water, and a variety of other fluids. We create both straight and bent tubular heaters that meet our customers' specific demands. Our ability to fully customize tubular heaters ensures you'll be able to correctly heat liquids and other products.
Specialty Heaters
While we often provide our clients with the products mentioned above, our ability to create custom heating elements means we also offer specialty heaters to those who need them. If you're in the market for a heating element that isn't currently available, we can build a specialty heater tailored to your needs.
Extensive Customer Support
Rama Corporation's extensive customer assistance team is also a huge reason why we are so highly rated. We operate a technical support center that is open five days a week and is bilingual, making us popular with our NAFTA customer base.
Many significant competitors in our industry have automated support teams and lengthy response times. If you're operating a business that requires immediate assistance, you can't afford to work with a heating element supplier that doesn't have a reliable customer support team.
Because all our products are produced and manufactured within the United States, we also have much better servicing times. Instead of waiting for weeks for support or repairs to your heating element, our local team can get work done quickly. It's perfect if you have a business that consistently uses heating elements.
If you're sick of working with a heating manufacturer that has automated responses and long wait times, it's time to make the switch to Rama Corporation. We're continually striving to ensure that our customers are satisfied with their heating elements and our support.
Creating Your First Order Using Our Quote Forms
If it's time to order a heating element for your business, we're happy to discuss your options. Our team of experts has experience dealing with a broad range of industries. We can provide you with advice and guidance if you need assistance in choosing the right heating element.
Because we provide both custom and pre-made heating elements, we can accommodate any project that requires significant research. We have an online quote form that helps streamline the ordering process.
You can enter your specifications and requirements within our online quote form. We'll then analyze your request and provide you with a prospective price for the order. If you're ready to get started, fill out the form or call our team today!