3D printers have come a long way in recent years. But like most equipment out there, they need a little maintenance and occasional replacement parts to stay in top condition.
If your search for a custom 3D printer heater cartridge has led you here, then you have come to the right place. For years, Rama Corporation has been working with clients to provide the best quality in the industry. One of the ways we do this is by manufacturing our products and their components right here in the United States. This has allowed us to monitor, streamline, and optimize our manufacturing processes so that we can provide top-of-the-line features at competitive prices.
We also work with clients to improve their 3D printers with our custom 3D printer heater cartridge selection. To get started, give us a call, and we'll set you up with a quote from our sales department.
What is a 3D printer heater cartridge
3D printer heater cartridges, commonly known as cartridge heaters, heat the resin used as the printing material. They provide the heating range needed to make a 3D printing work smoothly. This makes them a crucial component. If yours is faulty or missing, the printer may not work as effectively or fail to work at all.
Rama Corporation heater cartridge
Rama Corporation manufactures a wide range of cartridge heater types. So we are pretty confident that we have what you need for your 3D printer. But if you can't find it, just ask- we are ready and willing to develop a custom component for your printer. We may also request that you provide an image of what you are trying to replace to steer our efforts in the appropriate direction. Getting the proper heater from your 3D printer is important, and we are here to help in any way that we can.
Rama Corporation is located in the United States. All of our operations are here because we believe this offers the highest quality control and allows our engineers to have complete access to our manufacturing plants and vice versa. Thus, our standard operating procedures are set to keep everything running smoothly. We have also implemented quality control checks to ensure every component is made to the exact specs it was designed for.
So, if you have a specific need for a certain heater design, all you need do is ask.
Make your choice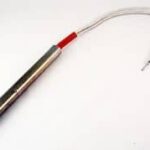 We manufacturer some of the best heaters and heating elements on the market today. But that's not our only focus; we also want to provide you with a simple and convenient shopping experience. Thus, our customer service is trained in the heating industry to provide answers to some of the more technical questions. However, on the rare occasion that our customer service respondent can't give a clear answer, we will find an engineer that will get back to you.
So what are you waiting for? Call us today and start shopping from our wide selection of cartridge heaters and other heating elements.